The southern Costa de la Luz is an area of Spain that is largely untouched, natural and wild; not yet ruined by mass tourism, commercialisation or high-rise buildings. Discover a coastline in Spain offering pristine white sandy beaches; natural parks; horse-riding; world-class kite-surfing; hip, bohemian hangouts; delicious dining, fine sherry and passionate flamenco.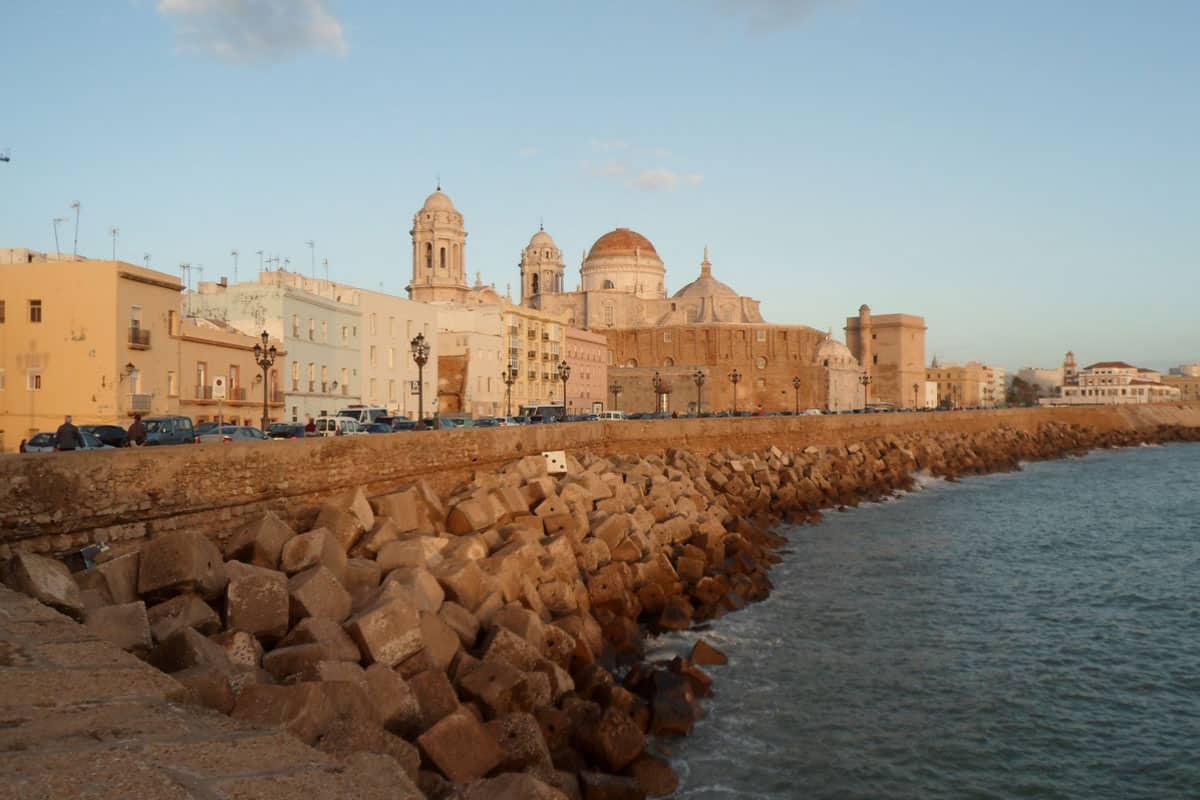 Positioned at the southernmost point of continental Europe is Tarifa, an easy-going town with beautiful architecture, leafy plazas, a charming old town and a castle. Tarifa's winds are ideal for kite surfers and there are numerous schools offering lessons by qualified instructors or equipment for hire along the beautiful 10km long white beach of Playa de los Lances.
The oceanfront café Encuentro Tarifa is open all year; a friendly and relaxing place for afternoon tea and cake. Sample teas from around the world or sip a cerveza with tempting tapas whilst enjoying the spectacular sunsets. You can leave Europe by ferry at 8 am and arrive in North Africa at 8 am enabling a visit to two continents in just one day or, on a clear day just sit back and enjoy the vistas of the Rif Mountains in Morocco only 14km away.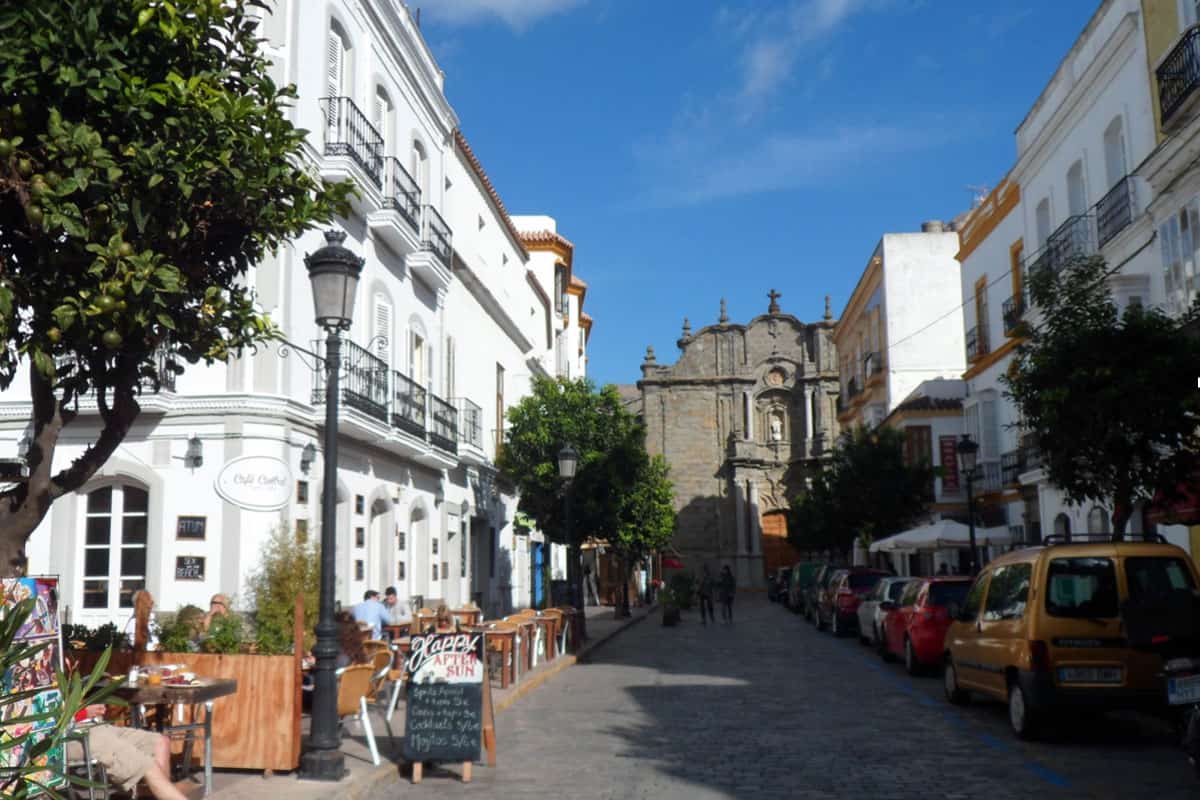 A drive north along the coast presents a multitude of beautiful beaches but also the problem of which one to choose. If you visit off-season you could have these paradise beaches all to yourself. Stroll along Playa Valdevequeros and then wander around the huge sand dune and pine trees of Punta Paloma where you can find your own secluded cove. Further up the coast, the blindingly white sands of Playa Bolonia are lapped by the brilliant blue Atlantic Ocean inviting a swim. And if that isn't enough the beach is backed by the impressive ruins of a Roman town called Baelo Claudia and a huge sand dune considered Europe's biggest.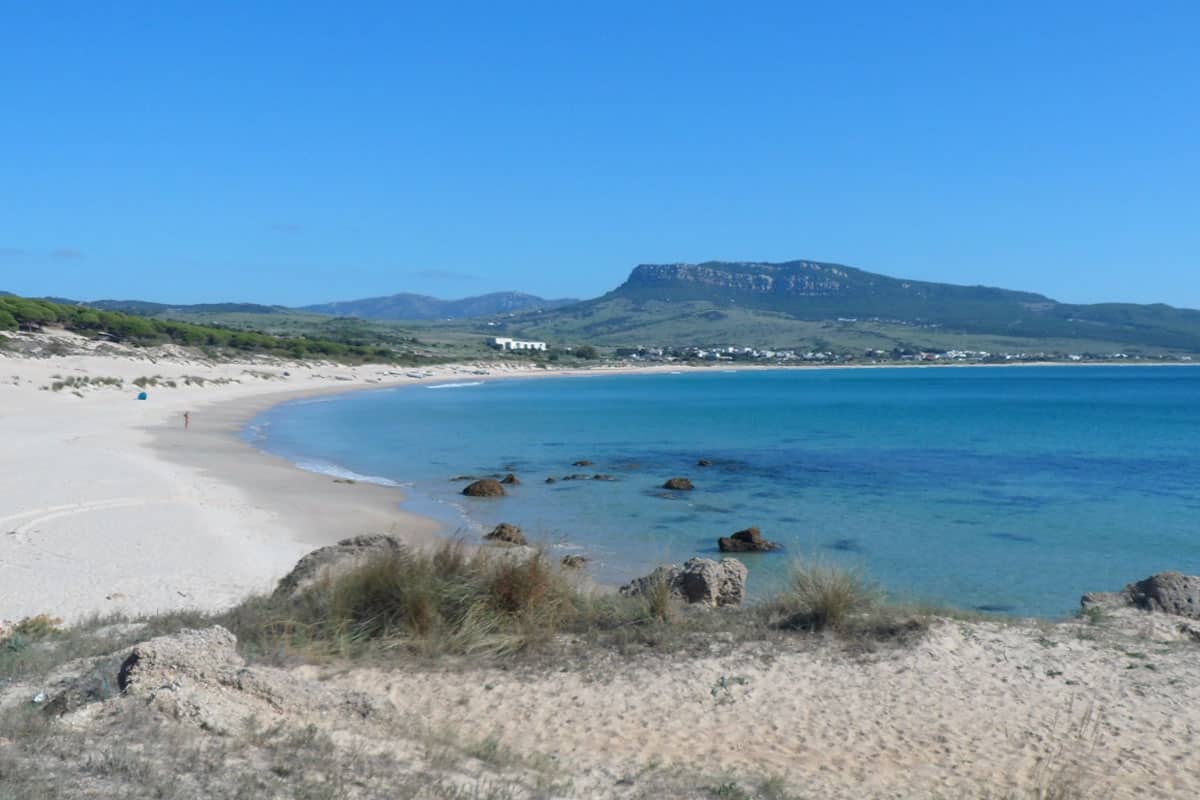 A little further along the coast, you find Zahara de los Atunes. By day, sunbathe on the lovely, long and wide, white sand beach. By evening, eat red tuna the speciality of the area then party through the night at the many chiringuitos (pop-up beach bars; summer only).
Only 10 km inland, Vejer de la Frontera is considered one of the most beautiful white pueblos in Spain; a partly medieval whitewashed town sitting on top of a hill resembling a snow-capped mountain. Stroll through the maze-like lanes or enjoy the views of the green countryside from the castle battlements. There are many gastronomic delights in Vejer. Dine on North African and Middle Eastern food at the Michelin Star restaurant; El Jardín del Califa, a tranquil ambience for a romantic evening or go to the friendly El Central and try entrecote de Retinto the local breed of cattle, regarded as the best for miles around. On the other side of town, the Café bar El Poniente is a converted old windmill with a terrace commanding fantastic vistas of the rolling countryside tumbling down to the ocean; perfect for watching paragliding or the sun setting over the Atlantic Ocean whilst sipping a cocktail.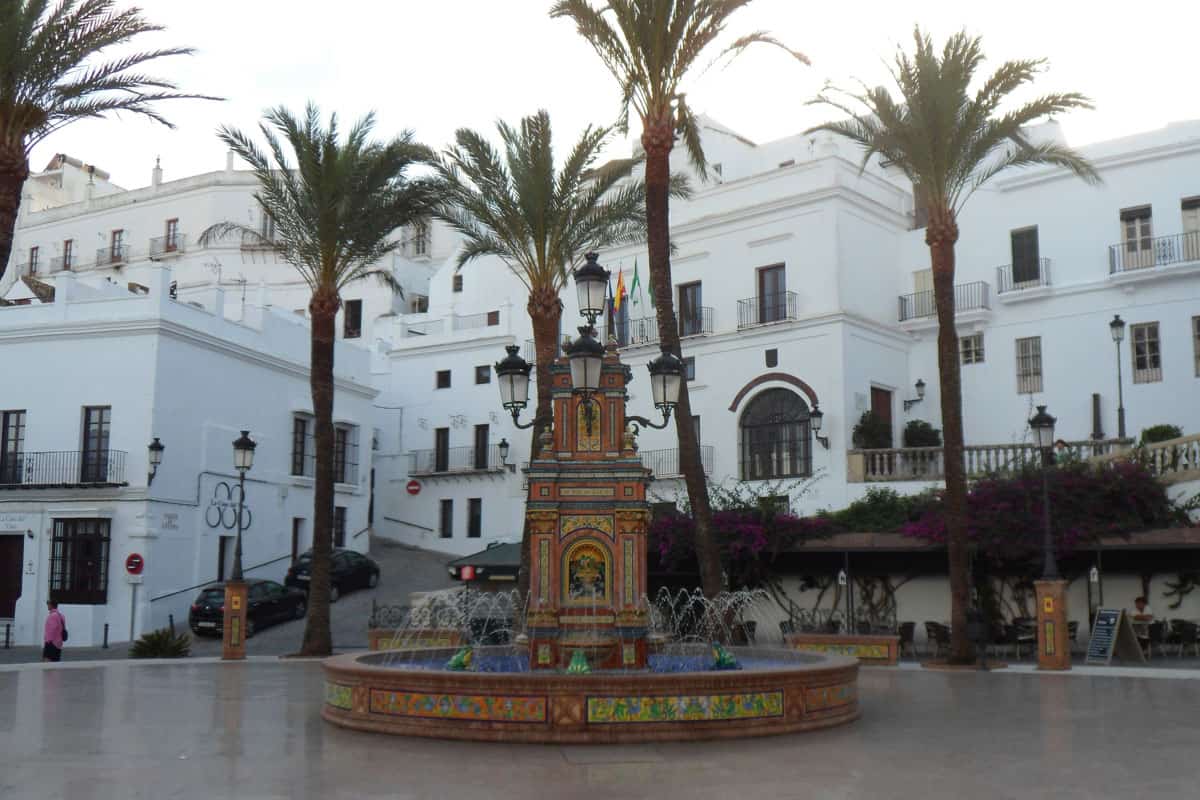 Get sucked in by the mellow bohemian vibe at Los Caños de Meca, once a hippy hangout. Laze (clothing optional) in the secluded rocky coves backed by the cliffs and pine trees of Breña y Marismas de Barbate Natural Park, or walk along the beaches to Cabo de Trafalgar and Zahora. There are some lovely cliff-top or beachside restaurants and bars with wonderful ocean views, try Restaurante La Breña for tasty fresh seafood.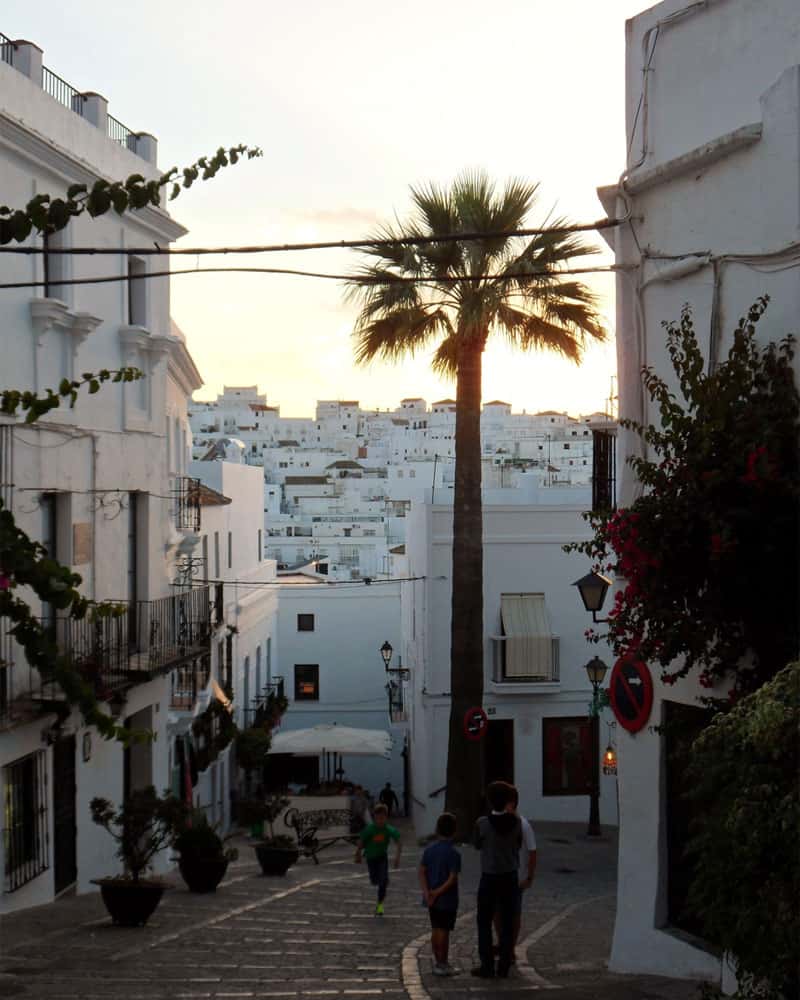 El Palmar has a long white sandy beach with a laid-back surfer vibe. A perfect place for beginner surfers; choose from an array of schools that promise that you will stand up during your first lesson, then perhaps enrol in a yoga class afterwards to ease the muscles. For those with a little less energy take a 20-minute stroll up the beach to Conil de la Frontera for lunch then return to El Palmar for sunset and a beach party. Sample the bars, cafes and restaurants along the oceanfront; for something more upmarket try Restaurante Casa Francisco or La Torre with an unusual seating arrangement of wooden swings and live music at weekends.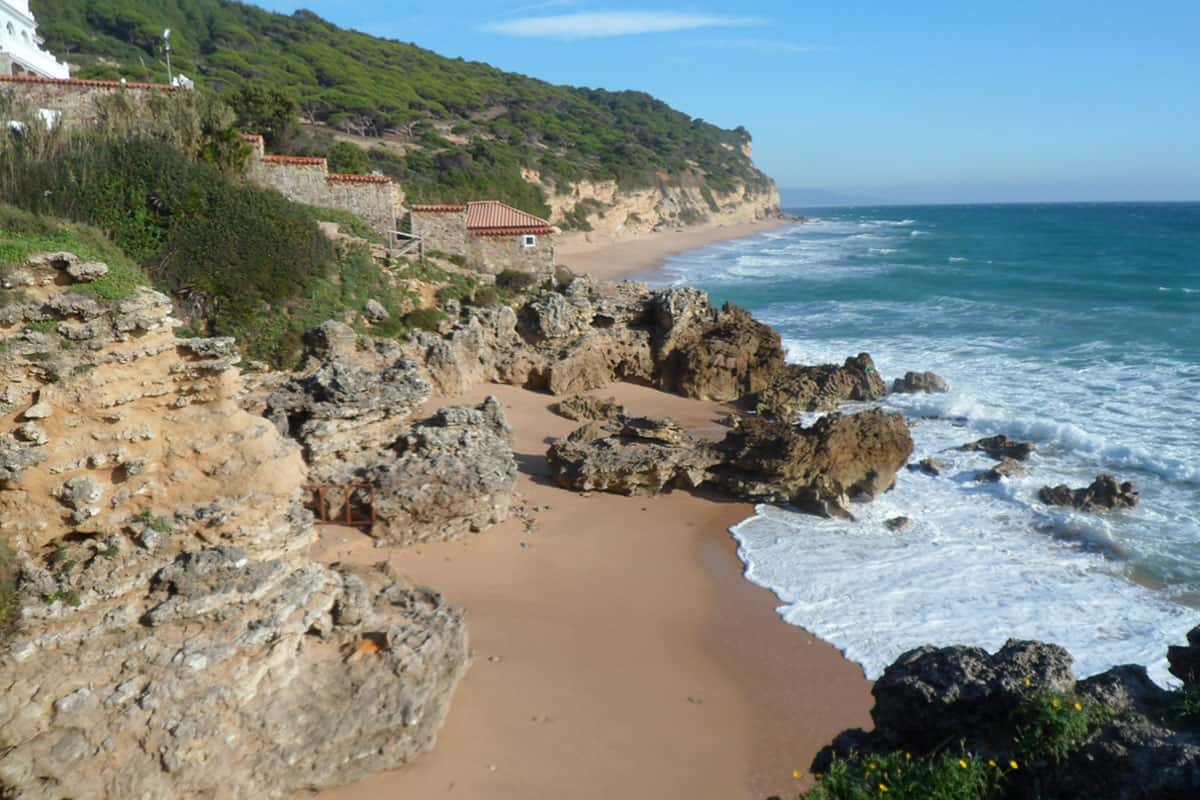 An alternative way to explore the beautiful beaches and natural parks of the Costa de la Luz is by horseback. There are numerous rutas de caballo and many reputable equestrian centres to choose from.
Meander around Cádiz's narrow streets in the old city and take in the wonderful 18th-19th century architecture. Eat tapas in one of the many leafy plazas or enjoy the upbeat nightlife and fiestas in Europe's oldest city. Walk along the oceanfront promenade or the fine white sandy beach of Playa de la Victoria, watch the surfers and catch a sunset with the friendly, life-loving people of Cádiz (Gaditanos). There is no better time than Carnival to experience the fun-loving Gaditanos when Cádiz becomes one big fancy dress party with witty satirical singing, performing and dancing lasting over two weekends. It is considered one of the most colourful and entertaining carnival celebrations in Andalucía or indeed Spain.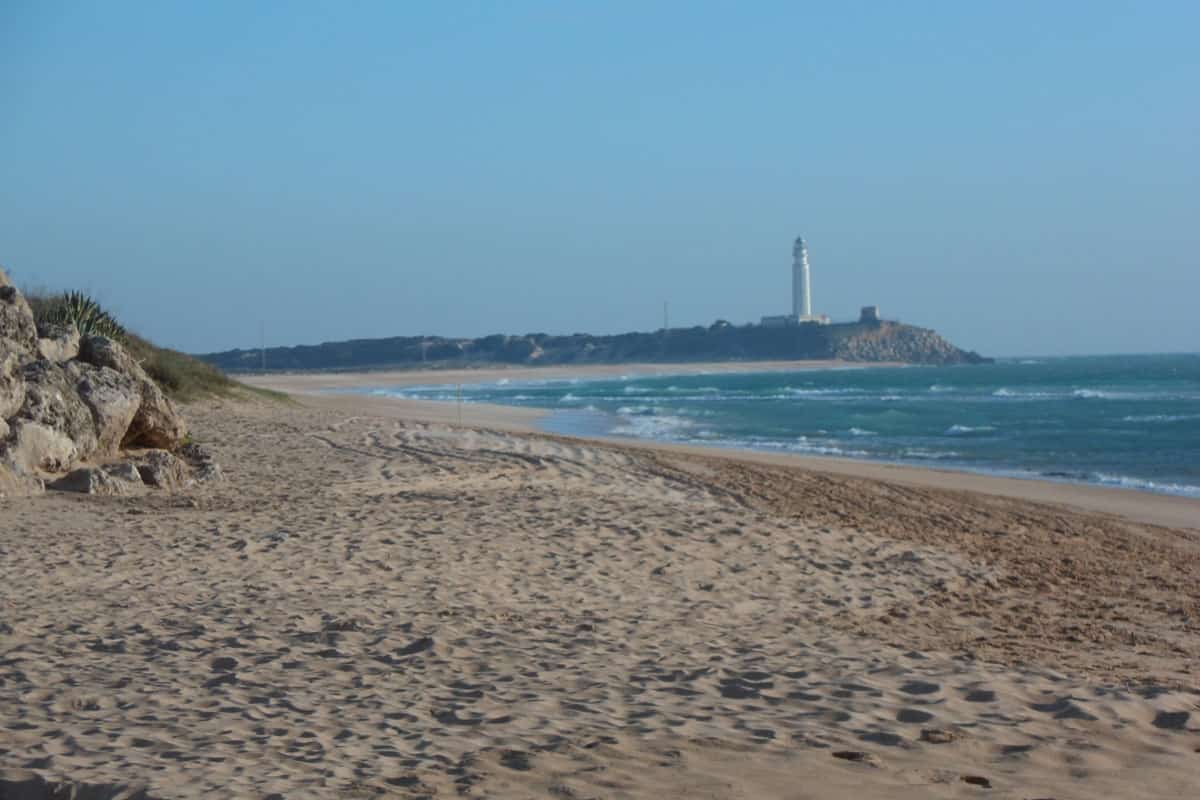 Jerez de la Frontera is the heartland of passionate flamenco and sherry bodegas offering tours. Jerez is also the horse capital of Andalucía. At the Real Escuela Andaluz del Arte Ecuestre, you can see Andalucian horses and riders painstakingly train to perfect their dressage moves or, watch the official espectáculo and marvel at these graceful horses dancing to traditional Spanish music.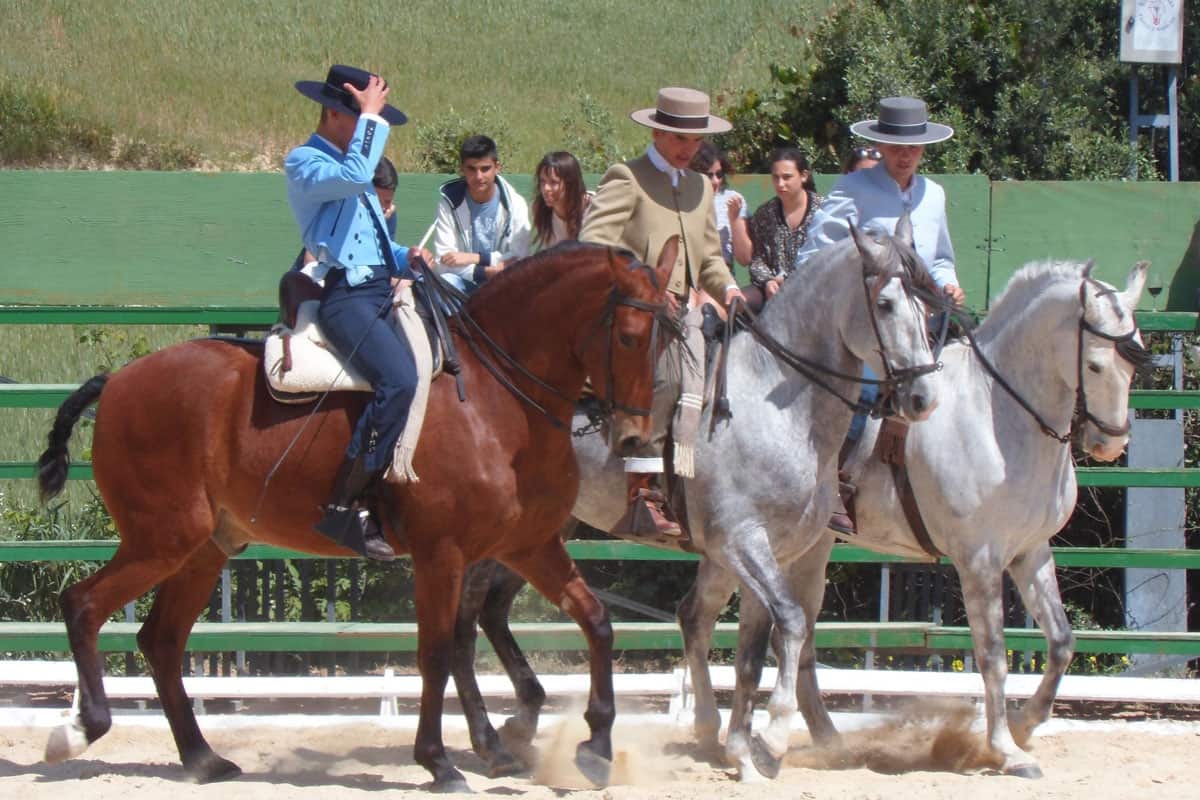 Visit Jerez in May during the Feria de Caballo one of Andalucía's biggest festivals and a great opportunity to see folk in their finery parading and competing in equestrian events, flamenco dancing or partake in some wine or sherry quaffing. The airport being only 7 km northeast of Jerez makes it a convenient gateway to the Southern Costa de la Luz.
Article and photos by Kristian Benitez and Claire Berry.