If you find yourself in Copenhagen and you have a few spare days to explore the surrounding areas, a trip to the lovely harbour city of Roskilde is well worth your time!
Only half an hour away from Copenhagen Central Station, Roskilde can be the perfect place to escape the capital. Roskilde is one of the oldest cities in Denmark and it used to be the historical capital between the 11th and the 13th centuries.
Walking around through lush green parks, visiting the famous landmarks and learning about the mighty Vikings and their ships will bring you closer to experiencing the true Danish feeling. The city of Roskilde hosts every year the largest Scandinavian festival so if you are lucky enough to be around at the end of June, you may also want to check that out!
Things To Do in Roskilde…
Visit the Roskilde Cathedral:
Although the present day brick church dates since 1170, many churches have been standing on the exact spot for over 1000 years. Roskilde Cathedral, built in more than 100 years, is a mesmerising mixture of Romanesque and Gothic styles and its construction started at the time when the art of brick-making had just been introduced in Denmark. Since 1995 Roskilde Cathedral has been part of the UNESCO's World Heritage Sites thanks to its beauty and many properties of universally shared value.
The whole interior will leave you in awe with its bronze doors, unique clocks, encrypted Gothic frescoes, pillars and columns. Also known as the Danish Royal Burial Church, the cathedral, with its exquisitely beautiful chapels, hosts 39 royal marble sarcophagi of important Danish monarchs and queens. The sarcophagi are sometimes placed in pairs, with important Biblical or everyday life events depicted on the sides and are accompanied by numerous memorial monuments, statues, coats-of-arms, monograms and fabrics.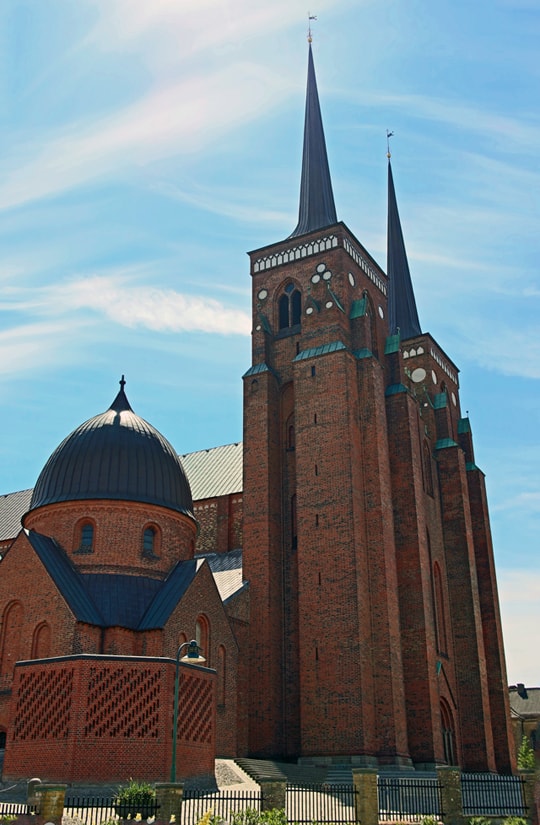 Take a trip to the Viking Ship Museum:
Located on the Roskilde Fjord, the Viking Ship Museum is just ten minutes away from Roskilde Cathedral. The museum is the only museum in the world where you can see a permanent exhibition of five reconstructed authentic Viking ships. The historical facts about this great Nordic civilisation are very helpful to read if you want to make the most out of your learning experience. You can even dress up as a Viking and strike a pose while saying "Viking Cheese"!
The collection of traditional Nordic boats is located outside in the Museum`s Harbour and expanded considerably since 1969, when the museum opened. Most of these ships have been built in the museum`s own backyard. One of the coolest things you can do is sail on board of a Viking ship. Yes, you read it well! You can book in advance your sailing trip here if you want to make sure you secure a place, as it gets pretty crowded especially during the summer months! Make sure you bring a rain coat and dress up well, the boats are fast and the winds can get chilly on the fjord!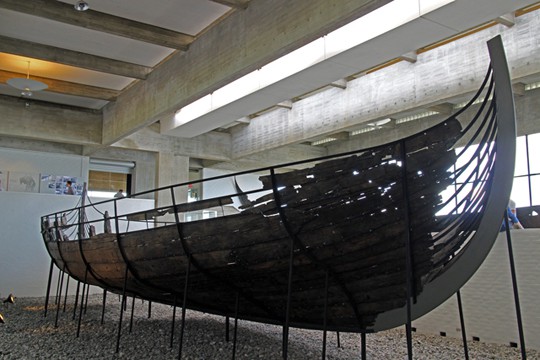 Enjoy some Music at the Roskilde Festival in June:
Every year, for one week, Roskilde becomes the home of more than 130,000 people that come to volunteer or just have fun at one of the largest festivals in Europe and the largest in Scandinavia: Roskilde Festival. One thing that makes Roskilde Festival different is the fact that it is a non-profit festival, organised and coordinated almost entirely by volunteers. At the end of it the profits are transferred to support different cultural, humanitarian and non-profit organisations all over the world.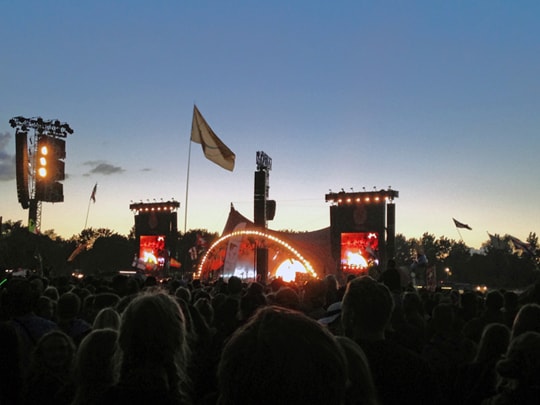 In 2016 at Roskilde Festival there were over 180 performances with acts from over 30 countries on nine stages. The Red Hot Chilli Peppers, Wiz Khalifa, New Order, Santigold, Tal National, Tame Impala and Grimes were just some of the main performers and for four days the festival area looked like a miniature wonderland city. If you are interested in following the news and line-up for the next festival check out their official website.
Attending the festival, either as a volunteer or simply to have fun with your crew is an unforgettable experience as you will leave home thinking about all the shared smiles, dreams and memories you have made along the way!
Tuck into a picnic in Byparken:
We all know that eating out in Scandinavia can be pretty pricy so why not having a picnic in Roskilde's most central park, right next to the Viking Museum and the cathedral? The Danes are out and about with their families and children and you can easily blend in, enjoy some good food and relax on the green grass.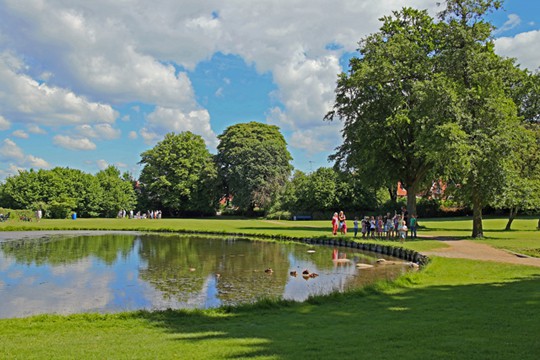 Visit the Museum of Rock:
Ragnarock is the newest addition in Denmark when it comes to museums. It opened its doors in the spring of 2016 and presents the development of youth culture through sound, images and rock and pop music since the 1950's to present day.
Where to stay in Roskilde…
Danhostel at the Harbour: Situated right next to the Viking Ship Museum this is a low key hostel with magnificent views over Roskilde Fjord. It had all basic accommodation requirements, a guest kitchen and a lounge. For an extra fee you can even bring your dog to sleep there!
Roskilde Camping: By acquiring a camping card you can spend your nights in what is also known as Denmark`s most beautiful camp site. With the tent or a camping caravan you can relax, go fishing, swimming or canoeing, bring your dog and spend some quality time in nature.
Roskilde B&B: Bright rooms with terraces and balconies await you at this lovely B&B. Although is located a bit far away from the main attractions the place is perfect if you want to isolate yourself a bit after a long day of sightseeing!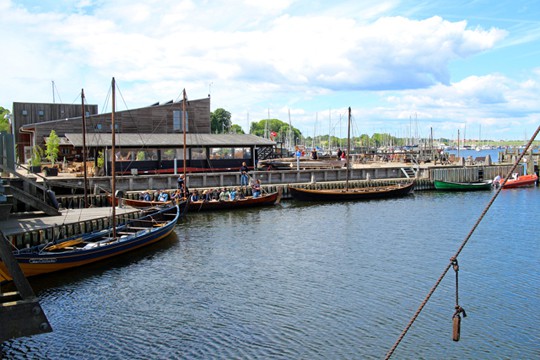 Where to go next?
Literally… anywhere! Denmark is small so no matter where you are you can travel to the opposite side of the country within a few hours. If you want to stay on the island of Zealand after visiting Roskilde you can either head back to Copenhagen or a bit further north to see the famous castles of Frederiksborg and Kronborg.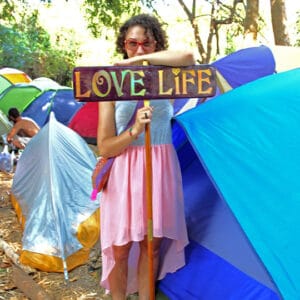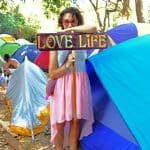 This guide to Roskilde was written by Cat, who left her home country of Romania six years ago to become an expat. Since then she has lived in England, Thailand and is currently based in Denmark - incapable of finding a remedy for her chronic curiosity and severe case of the travel bug.