Portugal in a Nut Shell
Eat! – Salted cod fish! You will see that this fish comes in all sorts of recipes around the country and Portuguese people love it. For those with a sweet tooth, indulge in Pastel de Nata, the famous Portuguese custard tart.
Drink! – World-­class affordable wine. Imperial, that is, draft beer. And dessert wines such as Port Wine (from Porto!) or Ginginha (sour cherry liquor).
Wear! – Wear whatever makes you feel good but make sure you have comfortable shoes, especially in Lisbon and other cities with cobblestone streets. If you visit during warmer months, don't forget your swimsuit as there's always water close by.
Beware! – Of couvert! When you sit at a restaurant in Portugal, waiters will present you with goodies such as bread, butter, olives, sardine spread, cheeses and even cold cuts and seafood salads. This is NOT complimentary, so­ check the prices in the printed menu! You only have to pay for what you end up eating.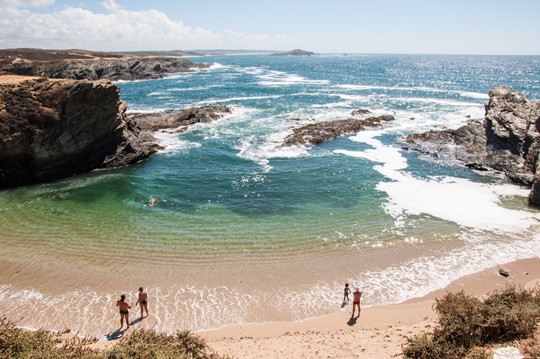 Introduction to Portugal…
Portugal is the oldest and westernmost country in Europe! Once upon a time, the Portuguese navigated across the oceans to explore new territories. Now that the colonial history of the country is in the past, locals are happy to welcome travellers from all corners of the globe, with arms wide open. Be prepared for long meals, friendly smiles, incredible sunsets and some of the warmest weather in Europe. After all, Portugal enjoys a Mediterranean climate and it's one of the European countries with the most moderate weather all year long. Take it easy, enjoy life… and welcome to Portugal!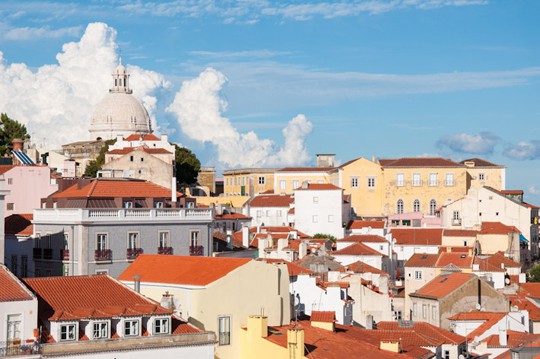 Portugal Basics:
Currency: Euros
Capital City: Lisbon
Main Religion: Roman Catholicism
Main Language: Portugese
Telephone Code: +351
Time: GMT +1
Emergency Number: 112
Portugese Language Essentials:
Hello: Olá
Thank you: Obrigado
How are you? Como estás? Or, more informally: Tudo bem?
Can I have the bill please? A conta, se faz favor.
Please: Por favor
How much? Quanto custa?
Good bye: Adeus 
5 Random Facts about Portugal:
Portugal is the oldest country in Europe, dating back to 1139. That in itself should make it a compulsory stop on any Eurotrip.
Surfer Garrett McNamara caught the biggest wave (30m) ever surfed in a Portuguese beach near the town of Nazaré.
Portugal eats more fish and seafood than any other country in the world… even more than Japan!
And even though you may associate tempura with Japan, this cooking technique was actually developed by Portuguese people… but in Nagasaki!
As per Portugal's maritime jurisdiction, the country is 95% water. We told you: bring your swimsuit!
Articles about Portugal...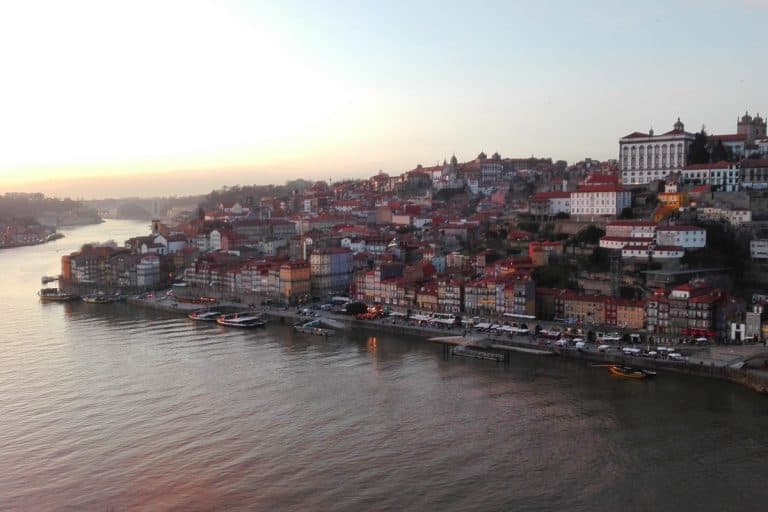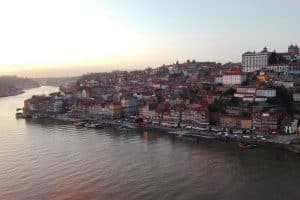 We stand on the decaying balcony, our feet perched carefully on two beams of wood, staring out over the historic city of Porto, Portugal. Broken bits of furniture, old mattresses and god knows what else lies on the floor around us…