Malta in a Nut Shell
Eat! – Much like their dreamy neighbour Italy, Malta takes on a very Italian style cuisine and their honey, oils and wine are sought after. If you're seeking a traditional Maltese dish try their sheep and goats cheese-Gbejna or Rabbit Ragu.
Drink! – Maltese wine, of course!
Wear! – Malta lies within a subtropical zone and is said to have one of the best climates in the world. Mediterranean hot in summer and a low of around 16 in winter. Keep your wardrobe light and breezy with you're swimmers at arms reach.
Beware! – Driving along the back roads can be slightly wild. Invest in a good detailed map to get around the bigger cities if driving.
An Introduction to Malta…
This sandy Mediterranean escape is where the Middle East and classic Europe meet. The bustling European cities laden with winding cobble stone streets and etched with sea-side reveres, golden sandy (yes sandy!) beaches, breathtaking turquoise waters and middle eastern sand stone style architecture are bound to have you filling each and every day.
The Capital – Valletta
If Europe's postcard worthy cities are nothing new to you, you might consider missing the capital, granted there a ton of other wonderful adventures to pursue about the Islands. But we must stop you here – Valletta, the world heritage site and medieval walled old town, sits almost ridiculously picturesque on the harbour and feels as if it is built for tourists' amazement alone. For starters they only allow local residents to drive, gifting the large medina a peaceful relaxed pace with restaurants lining the walking streets. You could easily get lost winding about on foot, stumbling across countless tiny authentic bars and local restaurants that are sure to impress (our top tip: get off the main drag to discover the hidden gems). Venturing across to the city of Cottonera is definitely worth the view too, the whimsical seaside city sits on the other side of the harbour giving you panoramic views of the capital herself, gifting you an insight into how majestic this fortress truly is.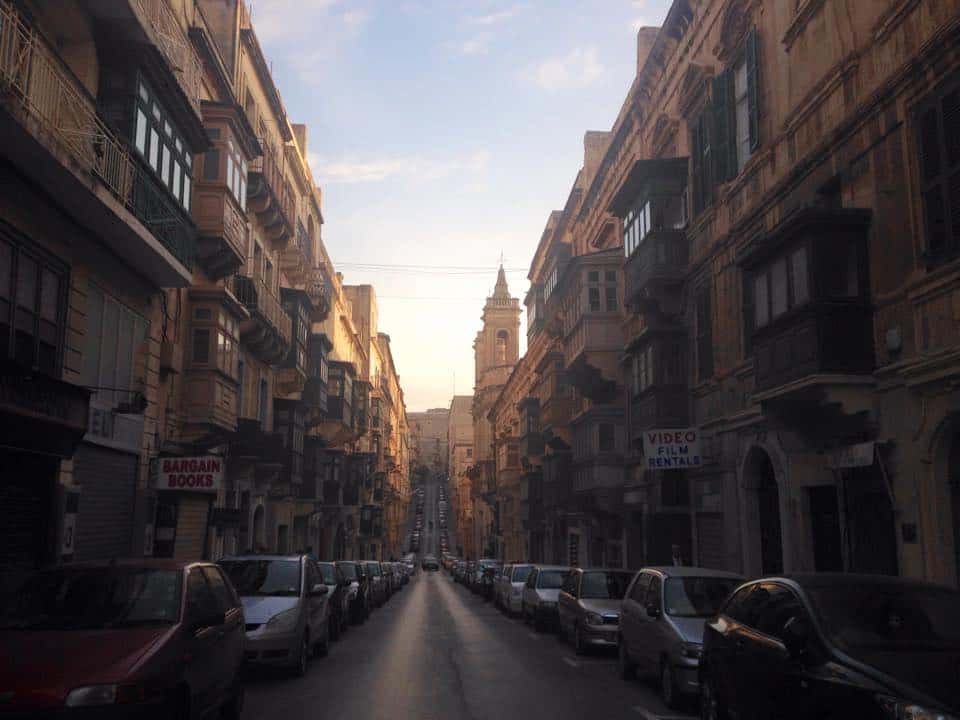 The North
North of Malta you'll find another wonderful island called Gozo, undoubtedly another of Malta's highlights. You can catch a ferry across to the island and check out more of those stunning beaches, the infamous Azures Window (made even more famous by Game of Thrones) and Ggantija temples which date back to the Neolithic age making them 5500 years old (older then the pyramids of Egypt).
In between the two islands is possibly the biggest tourist hot spot of all – and with good reason – Comino Island aka the Blue Lagoon. Again by ferry you can spend the day out here exploring the little Island by foot and soaking in some of the purest crystal clear waters you might ever see. The main beach and wharf is slightly over consumed by speedos and jet boats pumping loud obnoxious 'beats' but if you wander further afield you'll easily find a peaceful spot all to yourself.
The South
At the most southern point of Malta's mainland will find you at another hot spot – St Peters Pool. This is a natural rock formation that circles a small section of that mighty blue, making it a natural pool, perfect for lounging at, swimming in and leaping off. The south also offers some rather majestic sea caves, the name sake being the Blue Grotto which you can have panoramic views of by land or take a boat ride out to, to explore inside.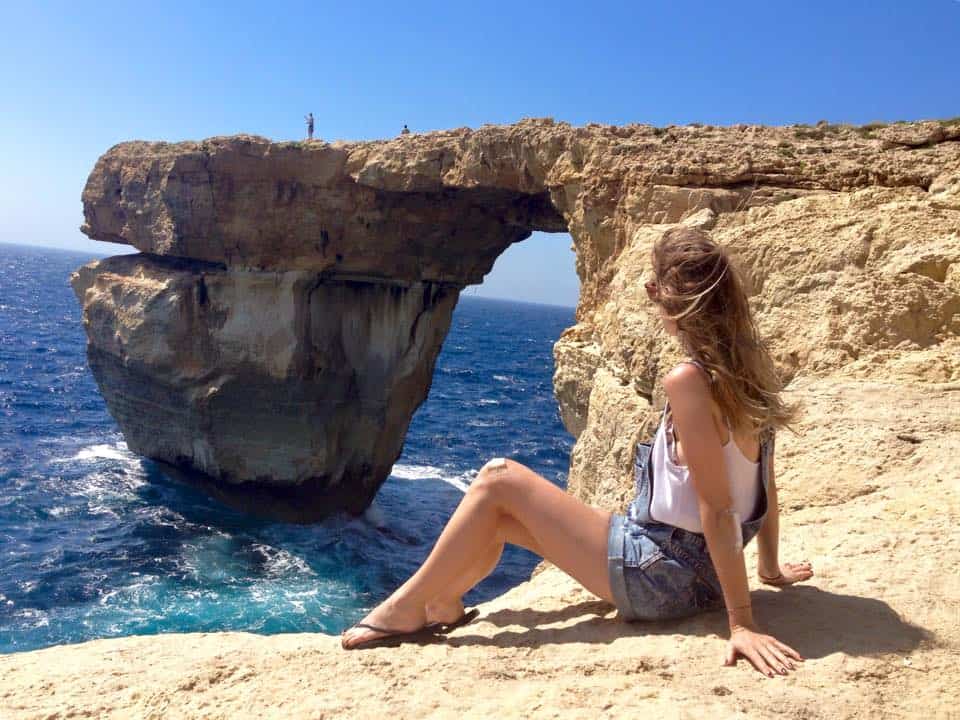 Malta Basics:
Currency: Euro (traditionally Lira which is still accepted)
Capital City: Valletta
Main Religion: Roman Catholicism
Main Language: Maltese and English
Telephone Code: +356
Time: UTC
Emergency Number: 112
Visa Information:
UK and EU passport holders will not need any specific visa to enter Malta. The country is under a Schengan Visa agreement meaning anyone else can stay for 90 days only on a tourist visa.
Climate:
This Mediterranean paradise offers warm temperatures year round. July been the hottest month with an average of 27 degrees and January been the coldest. Most of winter can be wet, November been the worst for this.

5 Random Facts about Malta:
Due to being previously colonised as a part of Britain (gaining independence in 1964) they still drive on the left hand side of the road.

Malta is the unofficial crafts capital of Europe. From glassblowing and pottery to jewellery those crafty locals have it all.

Valletta was the first city to be planned in Europe – EVER! Taking just 15 years to complete.

You wont find any forests, mountains or rivers across all seven of Malta's islands.

Due to its ancient sandstone and medieval feel, Malta has been in several big time movies including Gladiator, Troy and Captain Phillips, along with tv series Game of Thrones.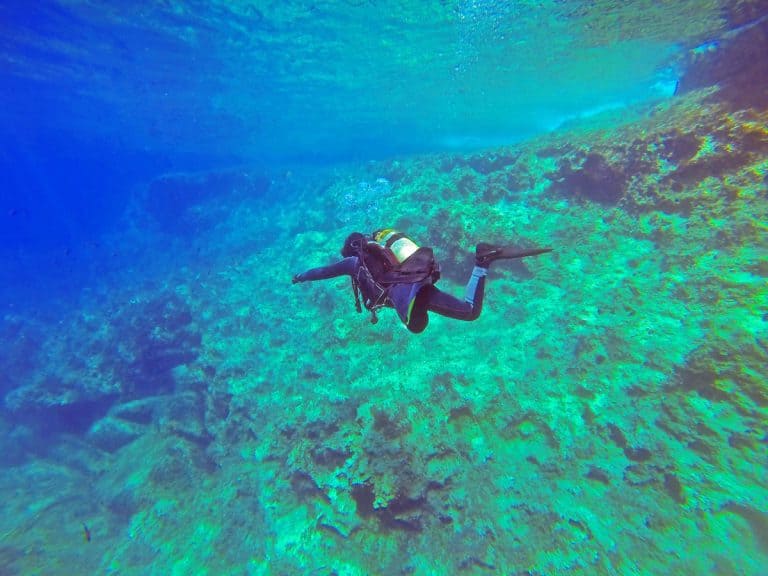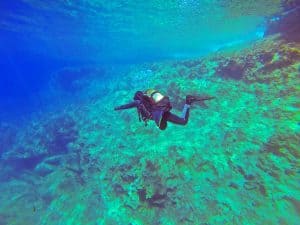 Going on an adventure is one of the best ways to unwind and get away from the hustle and bustle of everyday life. And what better way to truly escape than by diving into the deep blue of the Mediterranean islands of Malta & Gozo?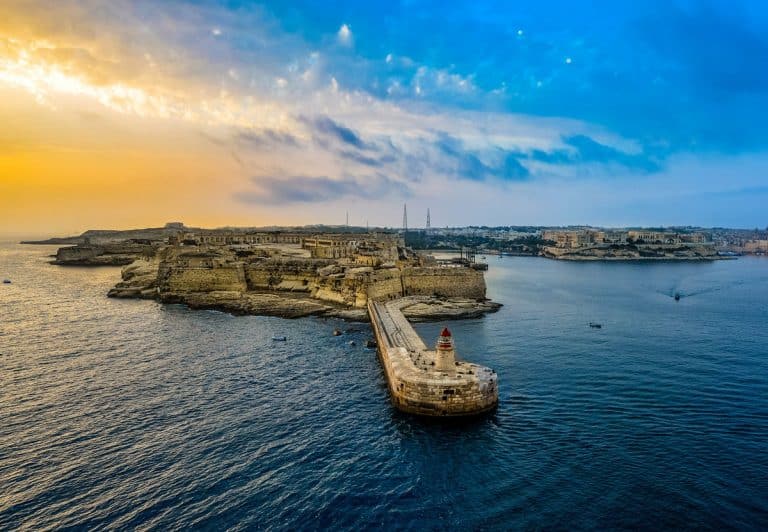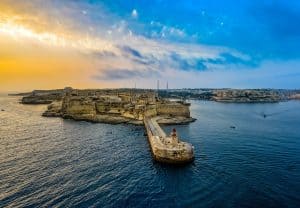 Long days of warm sunshine, picture-perfect landscapes everywhere you look and some of the friendliest people on Earth… If you love adventure that is seeped in history and great sights, then you have to take a trip to the islands of Malta and Gozo!