Estonia in a Nut Shell
Eat: Head to Three Dragons in Tallinn for a bowl of elk soup accompanied by traditional pastries filled with carrot. cabbage, mushrooms or meat. And don't miss out on kohuke (a curd snack), found in local food stores.
Drink: In the summer, grab a glass of cool Saku beer, or in winter sip on a warming mulled wine. If you don't fancy an alcoholic drink, try Kali (Kvass) or Kama (a traditional drink made of buttermilk and a mixture of finely milled barley, rye, oat and flour).
Wear: Estonian weather changes quickly. It can be sunny one moment, and then 10 minutes later it can rain! So from April till November bring a jacket with you. During Winter time, gear up properly because it can get really cold (up to -30).
Beware: Estonia is a really safe place, but keep an eye on your belongings whilst at tourist destinations, as pickpocketing does happen. And if you decide to go camping in a forest, watch out for bears!
Introducing Estonia
Estonia is a small country located in Northern Europe. It's one of greenest countries in the world, as more than 50% of Estonia is covered with forest. Estonia has a lot to offer for any type of a traveller- from the party lovers to the nature lovers. Tallinn has a unique old town which is a UNESCO World Heritage Site and is one of the best preserved medieval cities in Europe, dating back to 1248. There are plenty of bars and clubs in Tallinn. Telliskivi Creative City is a popular gathering place amongst young and creative people who like to go for a drink and do some networking – Estonia has the highest number of startups in Europe!
Summer time is the best time to visit because of the white nights (around 20 hours of daylight) and warm weather. If you want to get away from the hustle and bustle of the city, then Estonia offers plenty of options for some peace and quiet, including nature parks, forests, bogs and secluded beaches. And as Estonia is a very small country, everything is close together and easy to travel between.
Exploring Tallinn
Tallinn is the most well known and most visited places in Estonia, and offers something for every taste. If you are into partying then hit the Old town where you will find a plethora of pubs and clubs. If you fancy something more cultural and sophisticated then Tallinn has great theatres and symphony houses, where you could easily while away an evening or two. There is also no shortage of different museums, the most interesting of which are Rocca Al Mare Open Air Museum, KGB Museum and Seaplane Harbour Museum. If you get hungry then you can pick any cuisine you like and you will find it in Tallinn, from traditional food with German and Russian influences, to Japanese and Mexican cuisine!
Top tip: Every day at 12 o'clock there is a free walking tour in old town, where you can learn about the history and interesting facts about Tallinn. 

Estonia's Saaremaa "Isle Land"
Saaremaa is the largest island in Estonia (there are 2,222 island in Estonia in total). Saaremaa is located in West Estonia in the Baltic Sea and is the most Western city in Estonia. It takes about 3.5 hours to get there from Tallinn, but it is well worth the visit. Saaremaa's capital is Kuressaare. It is a nice and calm place, when you can go to relax and recharge your batteries. Kuressaare has a small old town, with just a few clubs and pubs to visit at night time. Saaremaa used to be a main spot for notorious Estonian Vikings where some big battles with Danish and Swedish Vikings took place, so the island also has some interesting history to discover.
Saaremaa nowadays is well know for its spas and relaxed atmosphere. In the summer time grab your tent and go camping on the beach, build a bonfire, grill some meat and enjoy the nature. If you're lucky you will spot some seals playing in the sea, but don't be tempted to swim with them as they are powerful creatures. One of the main attractions to visit on the island is Kaali crater, which is one of the three meteorite craters located in Saaremaa. Kaali crater's diameter is around 110 meters and it is about 22 m deep and dates back 3500 years.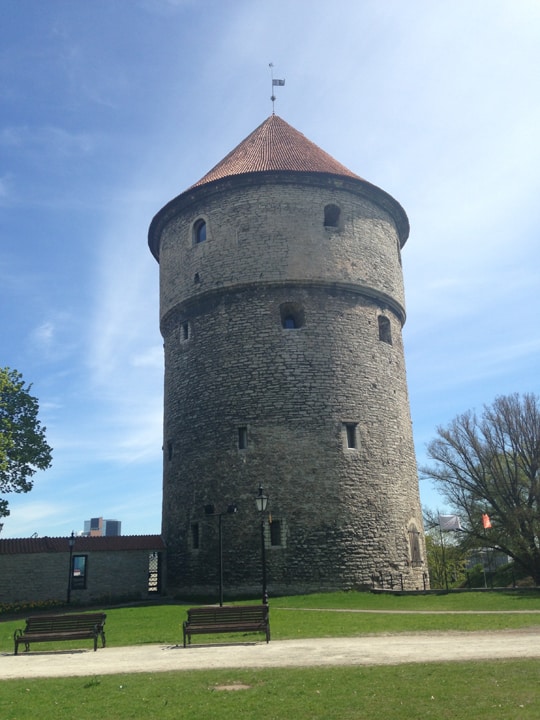 Estonia's 2nd Largest City: Tartu
Tartu is considered as a university town and also known as the cultural capital of Estonia. Tartu has a small old town, but not as big as in Tallinn. During the school semester it's busy and full of young students – the perfect place to go out and party and meet interesting people. Summer time Tartu is much quieter, but still makes for a good day trip; with plenty of interesting museums to visit, as well as the AHAA science centre which is the biggest science and and technology centre in the Baltic region. You could easily spend there all day exploring and learning! Tartu is located in the centre of Estonia and takes around 2 hours by train from Tallinn.
The Summer Capital of Estonia: Pärnu
Pärnu is a small town with a bohemian feel to it. It is well known for its long sandy beaches and beautiful parks, but also has a lot of history from the medieval ages, soviet times to the modern era. Close to Pärnu there are plenty of unique bogs and pine forests to visit for the nature lovers. Pärnu is only 1.5 hours by the bus from Tallinn, and it's best to visit in the summer time when the city is busy with travellers.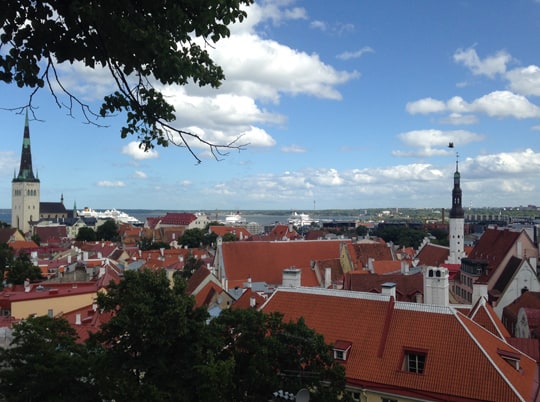 The Best Things to do in Estonia
Visit the Blue Lagoon: The Blue Lagoon (or Rummu) is an old limestone mining site that was flooded after the site was abandoned. It's a great place to go diving, kayaking in the summer time and ice skating in the winter.
Go the the Bogs! The bogs are well worth visiting when you are in Estonia. The closest bog in Tallinn is Paaskula Bog, just 30 minutes from the city centre by bus. The beautiful 4km trail is best wandered in autumn, when the leaves are golden, the sun is shining and the weather is still warm.
Winter Sports in Otepää: South Estonia is the place to head for all snow sports. Spend your days skiing, snowboarding or sledging, before hopping into the sauna and then throwing yourself into the snow to cool down…
Get your musical fix: Every five years The Estonian Song festival Takes place, an incredible and memorable event. More than 30,000 singers perform Estonian folk songs all dressed in Estonian national clothing!
Take a stroll around Telliskivi Creative Centre: The Telliskivi Creative Centre is one of the most popular places in Tallinn. It is an old industrial railway complex that has been transformed into bars, restaurants, shops and creative companies.
Go to the the roof top of Linnahall: Located at the city harbour, Linnahall is an old building built for the Moscow Olympics regatta in 1980. It is now abandoned but a popular hang out place amongst young locals who go there to enjoy the spectacular sunset.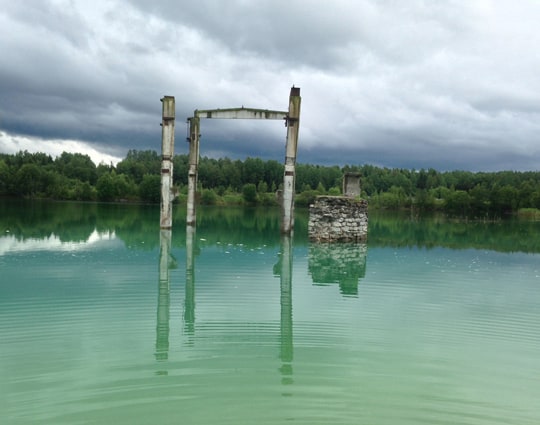 Estonia's Climate
Estonia has four seasons. It's quite warm in the summers (+25) and very cold (-30) during winter time. From November through to April winter gear will be needed! From April through to November just a jacket and a scarf should do. Even in summer time the nights can get chilly, so it would be useful to carry a light jacket with you. And an umbrella will always come in handy!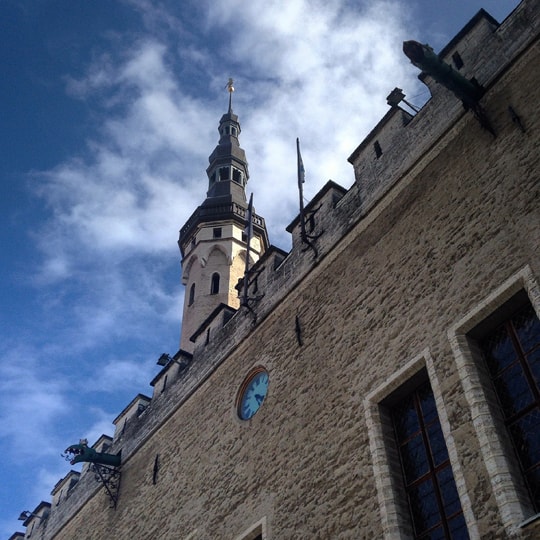 5 Random Facts About Estonia
Saaremaa has an oak tree that won the Europen Tree of the year in 2015, it is located in the middle of the football field. The tree is approximately 150 years old.
Kiiking is a sport invented by Estonians. You strap yourself to a huge steel swing, with the aim of rotating yourself 360 degrees (full circle) over the bars by squatting and standing up on the swing. It is an unique and fun sport to try!
Estonia is the birth place of the first public Christmas tree (1441).
Skype was invented by Estonians.
Estonia is the least religious country in the world, with only 14% of people claiming to be religious.