England in a Nut Shell
Eat! – Fish & Chips: A proper English tradition. Best eaten at the seaside, straight from the paper, with lashings of vinegar and a sprinkling of salt.
Drink! – Real Ale: Head straight to the nearest pub and order a pint of local real ale. Liquid gold, some would say…
Wear! – Wrap up warm and carry an umbrella! You never know what the weather might do here.
Beware! – Missing the last train. Sleeping on the platform ain't fun…
Introduction to England
As the birthplace of Shakespeare and the Beatles, England has a lot to offer to backpackers in need of a music/arts fix! With theatres aplenty, rolling hills, bustling cities and rocky coves aplenty, you won't get bored here.
The Capital – London
For many backpackers the appeal of the big smoke (otherwise known as London) is almost ethereal… Home to hundreds of markets, the winding Thames, Pearly Kings & Queens, jellied eels and a whole host of world-renowned museums and galleries, this capital will keep you captivated.
The North
Head up to the north of England and you'll find a cheaper pint, incredible scenery and be greeted by the local "Ey up duck!" From the glassy waters and rolling hills of The Lake District (be sure to try the Kendal Mint Cake and Grasmere Gingerbread) to the musical-history of Liverpool (take a trip to the Cavern Club) or the jaw-dropping cathedrals of Durham and York… the north is best travelled by train, with some awesome scenery along the way.
The South
Go south from London and you won't be disappointed. Get in with the locals by using the phrase 'gert lush' (meaning very nice) and you'll make plenty of friends down south. Visit the world's largest inhabited castle at Windsor, wander Brownsea Island to see where Enid Blyton got her inspiration, or head to the coast for rocky cliffs and sandy coves.
England Basics:
Currency: English pounds

Capital City: London

Main Religion: Catholic / Protestant

Main Language: English

Telephone Code: +44

Time: GMT

Emergency Number: 999
England Visa Information:
If you're an EU resident then you won't need a Visa to enter England. Otherwise you will need to apply for a Standard Visitor Visa (up to three months before your arrival). Check your eligibility here.
Climate:
If you're travelling from March to May, expect spring weather of sunshine and showers. From June to September is summer and generally warmer, while October and November tend to be the wettest months as autumn sets in. Winter comes from December to February and can bring anything from sleet to snow… Our top tip? Prepare for all weathers! England often gets four seasons in one day.
5 Random Facts about England:
It is considered an act of treason to put a postage stamp with the Queen's head on it upside down on an envelope!

In 1945 a large flock of birds landed on the minute hand of Big Ben, putting the time back by 5 minutes.

The London Eye is the World's largest observation wheel and takes about 30 minutes to complete one full rotation.

England is the third most populous island in the world.

There is a cheese rolling competition every year held in Gloucester, that involves running down Coopers Hill after a Double Gloucester Round (and the winner gets the cheese!).
Articles about England...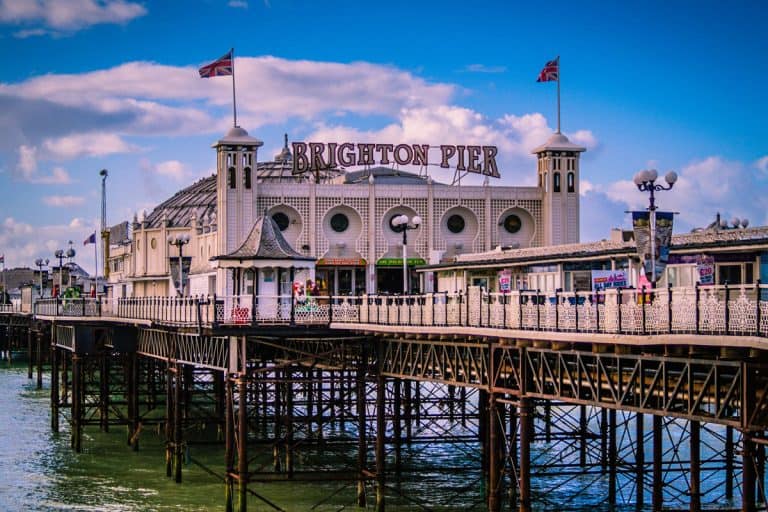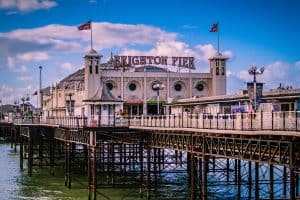 For over 200 years, Brighton has been one of England's most beautiful and attractive cities… This gorgeous city has become known worldwide for its specialty shops, seaside charms, striking architecture, colourful arcades, buzzing gay scene, lively arts, sidewalks, and independent cafes. The list goes on! Next time you're visiting the UK, take a trip to this culturally vibrant city and we guarantee you will be mesmerised by its character. So, without further ado, here are our best places to visit in Brighton!